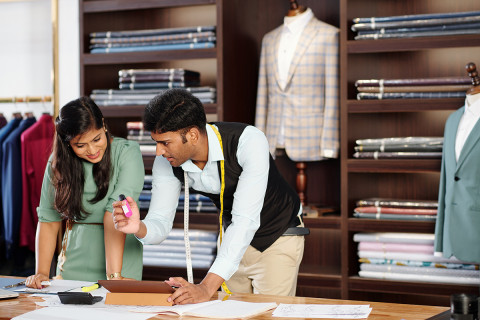 How do start-up businesses benefit from MSME? Micro and Small Businesses play an important role in the economic development of the country and will also be an integral part of the journey towards reaching a $5 trillion economy. Despite various challenges including lack of resources, MSMEs have showcased immense resilience and strength. While MSMEs are focused on achieving sustainable growth, the Government of India has also been proactive in terms of providing various opportunities for Business Development. Here are some of the benefits of getting an MSME certificate.
The Government has made initiatives to guarantee credit for start-up businesses with MSME. To implement this fund scheme for all Micro and Small Enterprises a trust has been introduced in the name of "The Credit Guarantee" by the Government of India and the Ministry of Micro, Small, and Medium Enterprise.
Enterprises with MSME can avail 50% subsidy in patent registration. By giving the application to the respective ministry the enterprise can avail of the subsidy.
1% of the benefit on the Over Draft can be availed by businesses/ enterprises that are registered under MSME. It differs from bank to bank.
The government has suggested that businesses that are registered under MSME are eligible for a subsidy for Industrial Promotions.
In certain situations, buyers might delay the payment to be paid to an enterprise after receiving the product. In those cases, the enterprise or the business which are registered under the MSME or SCI registration can claim the delayed payment through MSME. If the payment is delayed MSME registered businesses or enterprises have the right to collect compound interest from the buyer's side. The interest rates are 3 times higher than what is notified by the Reserve Bank of India.
Businesses or Enterprises that are registered under MSME have a concession in electricity bills. By providing the application and MSME certificate to the department of electricity.
Enterprises registered under MSME can claim expenses spent for ISO certification through reimbursement.